HISTORY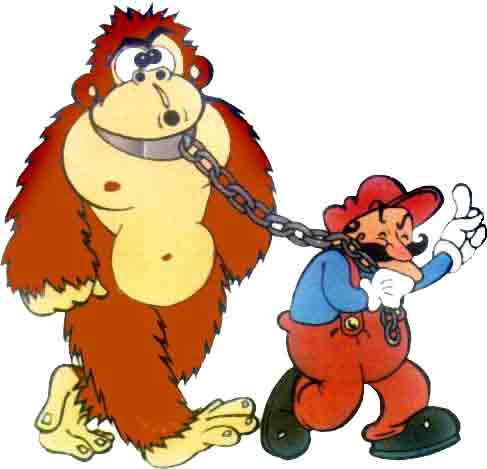 Coleco wanted "Donkey Kong", a very hot arcade hit, to be their pack-in. In December '81, they went to Japan to make a deal with Nintendo for the rights to Donkey Kong. The Coleco executive wanted to return to the US to show his lawyers the contract before signing, but was told to sign now, or risk losing Donkey Kong to Atari or Mattel, who were currently going though channels to get the rights themselves. Under the pressure, the Coleco executive signed.
In April '82 Coleco and Nintendo were threatened with lawsuits from Universal Studios who claimed Donkey Kong was an infringement on their King Kong.

Coleco had invested a fortune in the ColecoVision version of Donkey Kong that was only 4 months from its premiere release. Thinking that they didn't stand a chance in court, Coleco decided to settle, agreeing to pay Universal 3% of all Donkey Kong sales.
Nintendo decided to fight it, and some time later actually won. Coleco then filed suit and got some of their lost royalties back.
Source : Colecovision FAQ - Copyright (c) 1998 Kevin Bowen, Thomas J. Crugnale, Joseph M. Huber and James Carter